We've made it easy to select the topper thats right for you. Select from the best Toppio toppers that are right for you!
Select from memory foam, egg crate high density foam or latex foam. Find the right product that's right for you and fits your budget.
First, what type of sleeper are you?
If you are unsure what type of firmness of topper fits your needs, first determine what type of sleeper you are – do you sleep mainly on your back, on your front or on your side? Knowing this, along with your weight, will help you determine what type of support you need.
Toppio Selection
Toppers mainly come in 3 main types of varieties: memory foam, egg crate and latex. There are a few other types, such as down feathers as well. Each have their distinct advantages and benefits.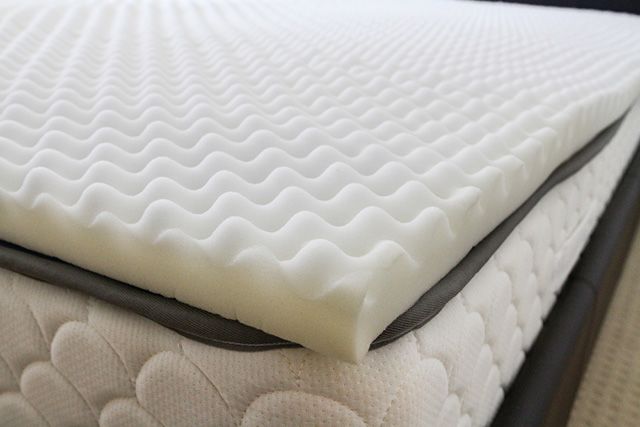 Inexpensive
Egg Crate or Convoluted Foam is an inexpensive way to instantly improve any mattress.
Ready to Improve Your Mattress?